Premium Service Brands Elevates the Grout and Tile Restoration Franchise's Growth and Success

The Grout Medic has been a trailblazer in grout and tile restoration since its founding in 1997. By expanding into franchising in 2001, the brand has extended its reach to serve both residential and commercial clients, offering an array of services including cleaning, regrouting, staining, sealing and more.

The Grout Medic franchisees have the freedom to operate their businesses in two distinct ways: They can choose to run them semi-absentee or take on the role of full-time owner-operators, overseeing the business's management aspects. This flexibility, coupled with support from Premium Service Brands, has proven to be a game-changer for franchisees. Premium Service Brands offers a comprehensive support system, featuring a contact center, an extensive marketing team and experienced business coaches who assist franchisees in the crucial task of finding and hiring employees.
As a direct result of these combined efforts, The Grout Medic has experienced remarkable growth within the thriving $1.2 billion industry. Premium Service Brands further bolsters franchisee success by offering CareerPlug, a user-friendly tool that streamlines the hiring process, enabling franchisees to effortlessly recruit qualified candidates. They also provide access to national partnerships and a dedicated support team, ensuring franchisees have the resources needed to efficiently recruit and onboard qualified team members.
Meet Neil Chamness, The Grout Medic Franchisee
"Having a dedicated business coach from PSB who has years of industry experience and knowledge has been an integral piece of the successful launch of my business. PSB has provided an arsenal of technology platforms from CRM and social media content management to email marketing systems that we have taken full advantage of to make our presence known in our market and win jobs over our competition." —Neil Chamness, The Grout Medic Franchisee
Meet Kate Horner, The Grout Medic Brand Leader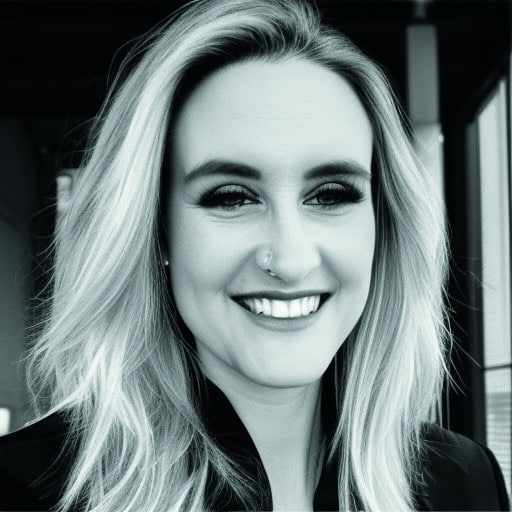 What Do You Love About The Grout Medic?
The Grout Medic is such a great company! I could talk about it all day! First and foremost, it specializes in a niche market — grout and tile restoration — which allows it to deliver exceptional results and provide solutions that may be overlooked by general contractors with significant cost savings to customers. We employ environmentally friendly practices that are not only beneficial for the planet but also a selling point for those concerned with sustainability. The business model is easy to launch and provides quick and sustainable cash flow, with jobs often completed in one day. I also love that we have so many legacy owners at The Grout Medic; they have 10-plus years of support and knowledge and are always quick to offer insights to new owners.
What Makes Premium Service Brands Standout in Franchising?
I love this question! What makes PSB stand out is the passion we have to help our owners' dreams become a reality. We have support for every phase of the business. If you have big goals and bigger dreams, we have a path of options to help you attain them. I love the "stacking" concept of owning two or more brands offered by PSB, which further support your dreams and your customers' needs. Imagine owning The Grout Medic and 360 ̊ Painting. You could offer fresh paint to customers' beautifully restored grout and make their bathrooms shine!
What Do You Love about Working on the PSB Team?
My favorite thing about working on the PSB team is the opportunity to be innovative. We are always challenged to improve how we operate to optimize systems and operations. Everyone's ideas are considered and valued. We collaborate across brands and departments to stay in alignment with our goals and the bigger vision. I absolutely love Premium Service Brands, from our team to our business owners!
About The Grout Medic
Industry: Grout and tile cleaning
Franchising Since: 2001
Existing Locations: 58
Cleaning, repair, sealing, replacement and more
Quick and simple scheduling
About The Grout Restoration Industry
As the population increases, the global grout cleaning market will continue to be in demand. According to Reportlinker.com, the market is expected to grow at a CAGR of 5.43% from 2022 through 2028. While this benefits business owners, customers can save money by restoring their grout and tile instead of replacing it. These services are also eco-friendly, preventing environmental waste, pollutants and toxins in the air.
For more information, please visit https://www.premiumservicebrands.com/the-grout-medic/.