Dowling Will Drive Raintree's Digital Marketing Capabilities to Build Lead Generation
Linton Dowling has been promoted to vice president of marketing of Raintree, a full-service franchise development company that partners with emerging brands. He was previously Raintree's marketing director. With this new role, Dowling will lead the marketing and communications strategies for Raintree and its partner franchise brands. He will drive and expand Raintree's digital marketing capabilities across multiple channels, which will help build lead generation and franchise owner acquisition campaigns. Dowling is also the co-owner of Voodoo Brewing Co. 
"I am beyond humbled and thankful to Raintree's leadership team and partner brands for taking a chance on a 29-year-old kid and believing in my vision for Raintree's marketing team!" Dowling said.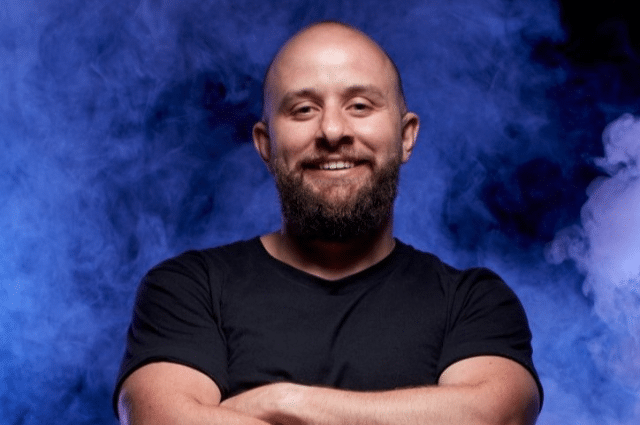 Raintree's leadership team looks forward to having Dowling on board. "While still working and living in his native Australia, Linton pitched an idea about creating the most innovative and effective franchise sales organization in North America. Linton answered the call and over the last few years has catapulted Raintree much further towards the realization of the vision," said Brent Dowling, CEO of Raintree and Linton's brother.
Brent Dowling says that his brother has "done it all on the marketing side; from the creation of value-driven and compelling marketing collateral, to driving truly mind-blowing ROI percentages on new digital marketing channels."
Dowling believes that Raintree stands for ethical and responsible franchise growth. "I'm honestly looking forward to the consistent challenges digital marketing throws at my team and me every day. There are so many roadblocks being thrown at marketers recently due to valid privacy and tracking concerns that you have to be on your game. I love learning, networking, and trying (and sometimes failing with) new strategies," he said.
Dowling's Franchising Background
Dowling got his start in franchising in his native country, Australia. "Previously, I worked for an advertising agency back in Melbourne. Brent had tried to recruit me for many years to come out to Denver. He wanted help building a truly unique and industry-leading omnichannel digital marketing campaign for franchise sales," Dowling said.
On one of their frequent Skype calls, Brent finally convinced his brother. "Six weeks later, in 2017, I sold all my worldly possessions, fit my life into two suitcases, and began working as a junior marketing manager at Raintree," Linton said.
Dowling is looking to disrupt the industry. "I don't mean to offend anyone in the franchise industry; however, in relative marketing terms, it is still a very nascent and, at times, archaic industry. I thoroughly enjoy bringing new marketing and franchise owner acquisition strategies to emerging franchise brands. This demonstrates to them that you do not need Fortune 500 companies' marketing budgets to take franchise owner acquisition campaigns to the next level," he said.
For those looking to get into the industry, Dowling suggests being the jack of all trades and master of none. "The digital landscape is always rapidly evolving, so be adaptable to new channels, platforms or strategies. I told my team the iPhone was invented in 2007. Instagram was founded in 2012. Tik Tok was launched in 2017. I have read that the average millennial could have 20-30 roles in their careers—so don't be afraid to throw yourself at something entirely new in the marketing world. Also, while this world is becoming increasingly digitized, don't be afraid to pick up the phone, hop on a plane, or meet in person," he said.
Dowling has an 11-month-old Sheepadoodle and three advanced degrees including a Master's in International Relations and Affairs from Monash University.