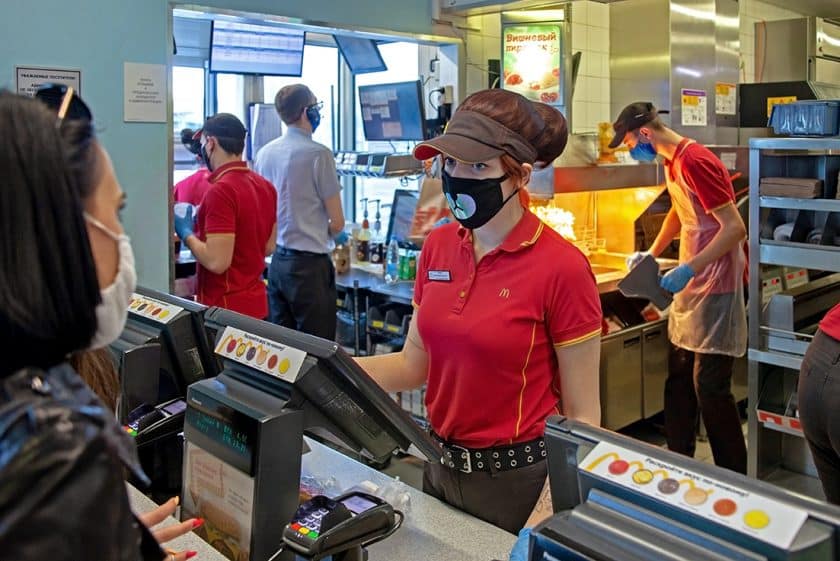 McDonald's employee benefits will include paid time off and tuition assistance, report indicates
As the shortage of restaurant workers continues, McDonald's is trying to attract new workers and retain existing ones by offering various perks and pay raises. The company employs about 800,000 Americans.
In an internal presentation studied by The Wall Street Journal, McDonald's owners said the bottom line is that they need to prove their commitment to employees. A new employee program, the presentation said, aims to "fundamentally change what it means to work at a McDonald's restaurant."
U.S. franchisees of the burger giant aim to boost hourly pay, give workers paid time off, and help cover tuition costs to draw enough workers and enhance McDonald's image as an employer. Corporate headquarters has pledged a multimillion-dollar investment to support the franchisees' efforts, The Journal reported. Franchisees own 95% of the chain's roughly 13,450 U.S. stores.
This summer, McDonald's franchisees will begin to study how their pay measures up against other employers in their markets to make it more competitive. Corporate-owned McDonald's sites already are adding emergency child care and other benefits, and they've raised starting pay to $11 to $17 per hour with plans to pay an average of $15 an hour by 2024. "This will create a lot of public pressure on franchisees to do the same thing," Laura Padin, a senior staff attorney at the National Employment Law Project, told CNBC.
In 2020 McDonald's franchisees began evaluating then-current wages and benefits to determine what should be improved, according to internal presentation reviewed by The Wall Street Journal. Owners surveyed current McDonald's restaurant employees about what they'd like to see in compensation. More than 5,000 McDonald's workers and managers participated. In response to the survey, franchisee leaders last month agreed to help boost training, workplace flexibility, pay and benefits across markets, The Journal said.
The shortage in restaurant workers results directly from the pandemic, which forced widespread layoffs starting in spring of 2020. Many restaurant workers left the industry for other jobs. The U.S. Department of Labor reported that the pace of restaurant and hotel workers quitting hit a 20-year peak in April 2020 and remained there during May of last year.
The battle to hire necessary workers is intense as food franchises like McDonald's compete with retailers like Amazon, Walmart and Target, McDonald's CEO Chris Kempczinski said in a recent CNBC interview. While he didn't want to comment on whether supports a hike in the federal minimum wage, Kempczinski said "there's no doubt that $7.25 in this day and age is not what you should be paying or need to be paying to be competitive in the marketplace. … Wages are going up because the economy is strong." The franchise industry argues that wage floors and ceilings should be set by individual restaurant operators, not a national minimum wage, because cost of living varies widely depending on locale.
The overall U.S. economic recovery cited by Kempczinski has been buoyed by the federal government's spending billions shoring up small businesses across the board and the restaurant industry specifically, via two rounds of funding through the Restaurant Revitalization Fund. Certain McDonald's franchisees – along with some Panera Bread, Dunkin' and Golden Corral franchisees – were among the 67 businesses that received the maximum of $10 million in forgivable federal Restaurant Revitalization Fund grants, according to data from the Small Business Administration, which oversaw RRF grant disbursements.