Gilbert and the Global Development Team will Provide Leadership to RE/MAX Global Region Owners
RE/MAX, a leading real estate franchisor, promoted Shawna Gilbert to senior vice president of franchise development. She recently served as vice president of global development. With this new role, Gilbert and the global leadership team will provide leadership to RE/MAX global region owners. She will also oversee RE/MAX Commercial, a specialty brand with a presence in over 80 countries and 11,000 brokers.
After being on the global team for 12 years and in the vice president role for five years, she is ready to move forward. "I am ecstatic to expand on my role at RE/MAX and continue to revolutionize the way real estate is being done around the world. Watching RE/MAX grow and provide opportunity to entrepreneurs around the globe over the years has been an incredible opportunity."
Gilbert looks forward to continuing to provide more opportunities for growth in residential and commercial real estate, expanding into new countries and establishing more offices and franchises around the world.
She was attracted to RE/MAX because of its brand recognition and culture. "Nobody in the world sells more real estate than RE/MAX, as measured by residential transaction sides. With a presence in over 110 countries and territories, the RE/MAX network's global footprint is unmatched by any other real estate brand, and it has been an incredible journey helping to get RE/MAX here."
To Gilbert, RE/MAX offers entrepreneurs around the globe the opportunity to run their business on their own terms, which "allows region owners to adapt their real estate business and marketing to their country's unique culture and language." The franchisor does this by offering a variety of innovative marketing tools that can be tailored to a specific service area. "This inclusivity provides a positive way for our network to expand around the world."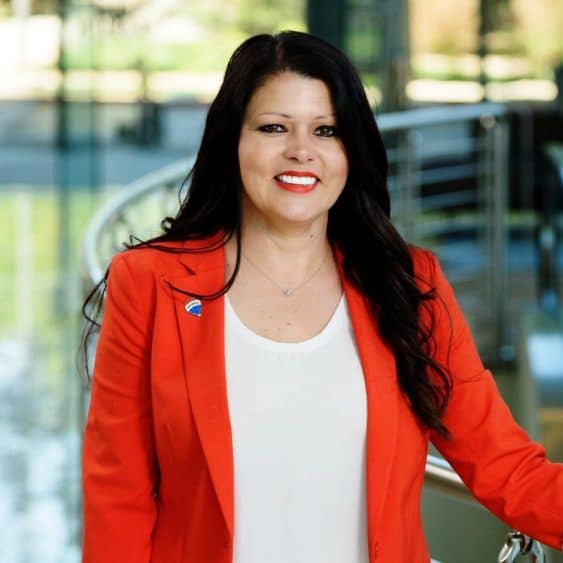 RE/MAX's leadership team believes that Gilbert is the right person for the job. "Region owners across the globe have tremendous respect for Shawna and the entire global development team as they continue to deliver innovations, training and education to build sustainable regions around the world. She is a tremendous asset to the RE/MAX leadership team, and we look forward to seeing what's to come," said Mike Reagan, senior vice president of industry relations and global growth and development for RE/MAX. In her new role, Gilbert will continue to report to Reagan.
Gilbert's Franchising Background
Gilbert has a background of over 12 years in the financial industry and began working with RE/MAX in July 2010 as a region development consultant. She was promoted to vice president of global development in 2017.
Supporting RE/MAX growth and providing opportunities for entrepreneurship worldwide is inspiring and rewarding for Gilbert. Her favorite part of the industry is playing "an active role in helping RE/MAX expand its global footprint, providing training and education opportunities to build sustainable regions around the world and elevating the real estate industry globally."
She urges prospects looking to enter the real estate industry to be passionate about it. "In many countries, RE/MAX entrepreneurs are revolutionizing the way real estate is being done so they must have perseverance to work through barriers and forge ahead despite great adversity. It is important to consider your previous career and successes before deciding on beginning to franchise. It is incredibly helpful for entrepreneurs to be networked within their community."
For franchisors looking to expand internationally, Gilbert advises them to "consider the network they have in the community that they plan on expanding into. It is important to have local representation and an established community to build upon, to share the exciting news with, and most importantly, a community that understands the culture."