This Role was Created to Keep Pace with the Brand's Continued Growth
Chicken Salad Chicken, a popular fast-casual franchisor, announced Carol Terry as vice president and general counsel. With this newly-created role, Terry will oversee the chicken franchise's legal business as the company grows across the U.S.
Having grown up in a small town in coastal Georgia, Terry is a big fan of chicken salad. "I first became acquainted with Chicken Salad Chick as a guest in a restaurant. I loved the experience and the food and learning about its wonderful origin and founders Stacy and Kevin Brown. When I learned that Chicken Salad Chick was seeking a legal chief, the opportunity immediately appealed to me." Meeting with president and CEO Scott Deviney and the rest of the leadership team made her decision much easier.
Terry looks forward to bringing her legal experience in both executive leadership and player/coach roles to help Chicken Salad Chick grow. "As a high-growth franchise concept and brand, there are so many opportunities to make a long-term impact, and I am most excited about the team I have joined."  
Deviney believes that Terry's background makes her a great fit for the position. "As Chicken Salad Chick continues to grow throughout the country with new company and franchise locations, we saw the need to add a high-level general counsel to our executive team. Carol's extensive law background managing complex business and contracts with GE, as well as her private legal practice experience will add great insight to our company. Additionally, her strength of character and commitment to serving others makes her a natural fit with our company culture."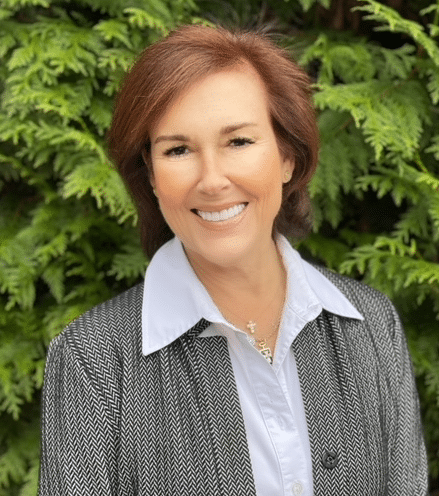 In Terry's view, Chicken Salad Chick is well positioned to stay ahead of the curve. "Chicken Salad Chick has stayed true to its unique menu and unmatched culture, while managing growth deliberately and concentrically. With a strong leadership team, Chicken Salad Chick has many of the systems and platforms that far exceed its 200-plus restaurant base, which means that there's a great runway for continued growth." 
Terry's Background
While Terry has spent the bulk of her career at GE, she has also been an adjunct professor of business law at Georgia State University's J. Mack Robinson College of Business and senior legal counsel at ABB, a leading digital technology company.
Spending much of her time primarily in the energy industry, Chicken Salad Chick is Terry's first venture into franchising. "I have spent my career helping companies develop and implement commercial strategies to enable profitable growth, mitigate risks, protect their brands, manage compliance and navigate legal interpretations and rulings. I am excited to join the industry because of the unique opportunity to grow a brand through franchising. Ultimately, franchising represents the opportunity for many to pursue 'the American Dream.'" 
The Value of Legal Counsel
In her experience, Terry believes that a big factor in opening and operating a successful franchise business is having a passion for the company. "I think most entrepreneurs would find that Chicken Salad Chick's value proposition is in the support system we offer our franchisees, as well as our dedication as a company to spreading joy, enriching lives and serving others."
Terry believes that engaging good legal counsel on the front end is a best practice. "Many businesses are reluctant to hire counsel because of the cost or fear it will slow the process down, but legal counsel should be considered a valuable, upfront investment that can save the company costs in the long run."
She added, "The role of legal counsel should be as a strategic partner in a business' growth journey. Of course, a lawyer's role includes ensuring the 'wheels don't fall off,' but there is an opportunity to offer so much more than that to the company and its leadership."